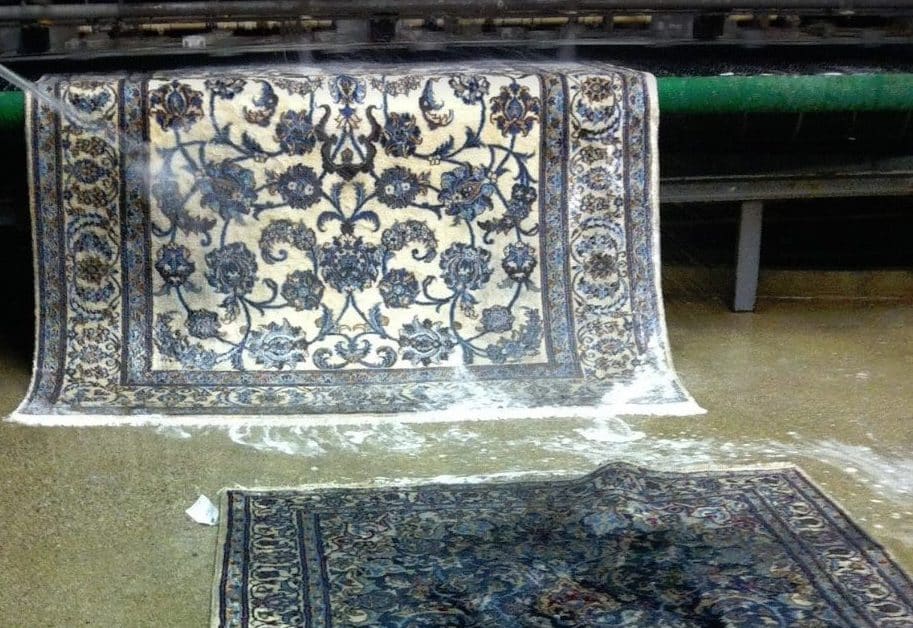 Do you have a specialty rug that needs a thorough cleaning?  Oriental and areas rugs present particular challenges when being cleaned.  Whenever customers employ the AAA 1 Carpet & Upholstery Care team with a specialty rug assignment, we carefully consider:
The construction of the rug
The dyeing method used to achieve its colors
The rug's fiber content
If the floor covering has any frail areas that require special attention
Regardless of the origin of your oriental rug, you can trust our team to clean it safely and thoroughly.
What Makes In-Plant Rug Cleaning Different
Having us pick-up your carpet (free of charge) and cleaning it at our facilities often raises questions.  We understand!  Many of our clients own rugs that are quite expensive and are family heirlooms.  Therefore, it would only make sense to inquire about what we can accomplish in-house.  Here's a short list of why we perform in-plant rug cleaning:
At our facility, we have setups and equipment which improves the rug cleaning process
We can extract abrasive particles that weaken fibers and remove allergens
Using our in-plant equipment allows us to be gentler with the rug's dyes
We can perform multiple milder cleanings without charging extra
An in-house rug cleaning eliminates the potential of damaging flooring in your home
At our facility, we provide hand finishing once the rug is completely dry
We have built a strong reputation throughout the San Fernando Valley.  For over 40 years, AAA 1 Carpet & Upholstery Care has proved to be the best option for oriental rug, carpet, natural stone, upholstery, drapery, mattress, wood floor, and tile/grout cleaning.  Our team continually provides friendly service, convenient scheduling, and detailed work.  Our customer reviews are evidence of our legacy.
AAA 1 Carpet & Upholstery Care
(800) 452-7237