Serving Universal City Since 1979.We stand behind our work. BBB rated. Licensed, Bonded and Insured.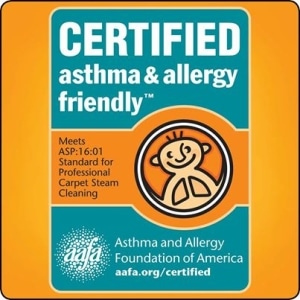 With nearly four decades of industry experience, AAA1 Carpet & Upholstery Care Cleaning is the perfect solution for your flooring and upholstery care needs.  We consistently meet and exceed the cleaning standards recommended by the world's leading cleaning, inspections, and restoration organizations.  Some outstanding features of our services that separate us from competitors in Universal City include:
A commitment to the environment by using 100% biodegradable cleaning agents
The use of non-toxic agents which reduces allergies and skin reactions
Superior cleaning equipment that is well-maintained and always up-to-date
Fully trained professional staff who are committed to providing exceptional service
If you are in need of any of our service, call our Universal City carpet cleaning team at 800-452-7237 or request an appointment online today!
NEED CARPET CLEANING?
Call us today for a non obligation quote or to make an appointment
Carpet Cleaning & Repairing
Do you have a carpeting that is showing signs of a needed clean?  Stains, dirt, and other soils will only continue to get worse if they are not addressed quickly.  In fact, dirt is the number one cause of carpet fiber deterioration.  We make carpet cleaning easy.  Give us a call to have one of our professionals clean your carpeting at a time convenient for you.
Oriental Rug Cleaning
Do you have an antique rug that you need to be cleaned?  You should be careful about how you approach cleaning Oriental or specialty rugs.  If you choose to use a service provider, you should question them about the methods they will use.  At AAA1, we are transparent about how we will care for your antique rug.  Have questions? Give us a call.
Upholstery & Leather Cleaning
Caring for upholstery requires a knowledge of how to extract soils without damaging the fabric.  Our team understands that balance.  We can extract blemishes, food crumbs, dust, germs, pollen, pet dander, grease, oils, and other substances while keeping your upholstery intact.  Whether you are looking for upholstery cleaning for your home or vehicle, we can help.
Tile & Grout Cleaning
Are you tired of scrubbing away at your tile and grout hoping to get it as clean as it once was?  Call AAA1 Carpet & Upholstery Care.  We have the equipment to deep scrub and remove collected grime from deep within grout and tile surfaces.  So put up your toothbrush or metal file and give our team a call for the best tile and grout cleaning you can ever experience!
Wood Cleaning
Our Universal City residential and commercial clients have entrusted their hardwood floors to us for decades.  We are meticulous about wood flooring—we even employ two stages of floor scrubbing to ensure that the surface is entirely clean.  Once we apply your choice of a satin or gloss finish, you will be glad that you called us.
Drapery & Mattress
Keep your bedroom dust and allergy free. We can clean your draperies and mattress for you.
What we can do for you: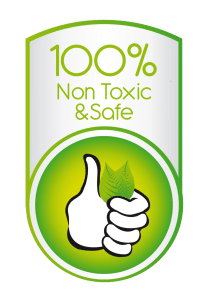 carpet cleaning

upholstery cleaning

hard surface floor cleaning and refinish

tile floor stripping and re-waxing

tile and grout cleaning

marble cleaning

steam cleaning

antique rug cleaning

area rug cleaning

drapery cleaning
cars, rv and boat cleaning

mattress cleaning

urine stain removal

sanitize and deodorize

carpet protector Scotch guard

baby safe chemicals ( 100% non toxic)

pet safe (100% non toxic)

leather sofa cleaning

Water damage
About AAA1 Water Damage Specialist
Serving both residential and commercial customers AAA1 was established specifically for water or flood damage. Cleaning is usually done onsite, but  AAA1 Carpet & Upholstery Care also has cleaning and repair capabilities at its plant. AAA1 charges by the square foot, gives free estimates and will pick and deliver for free! AAA1 will also move furniture , if necessary at no extra cost.
Get your floors sparkling clean without the elbow grease when you choose  AAA1 Carpet & Upholstery Care of Los Angeles , California, for your rug and carpeting services. We are small enough to give you the personal service you deserve, and large enough to cover a wide area to address requests throughout Southern California.
You won't believe just how much a clean carpet can change the look of your home.  AAA1 Carpet & Upholstery Care offers convenient cleaning services at prices you can afford, so schedule a cleaning today and give your home the makeover it deserves!
Reputation Matters!
"Easygoing" "Punctual" "Organized" are how clients refer to workers at AAA1, all agree that the companies excellent work ethic and moderate prices keep them coming back for more.
Get a Free Estimate