Serving Northridge Since 1979.We stand behind our work. BBB rated. Licensed, Bonded and Insured.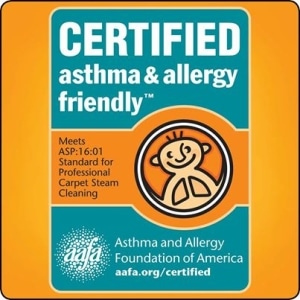 Whether you are looking for carpet, furniture, wood floor, rug, or upholstery cleaning in Northridge, AAA1 Carpet & Upholstery Care is your best solution. We've been in the business of flooring and upholstery cleaning since 1979. We have serviced customers throughout Northridge neighborhoods of Aura Ave, Beckford PR, Chateau Highlands, Devonshire Country & Highlands, Kenya Wilbur, Northridge Neighbors, Porter Ranch, Vanalden, and Wilbur East. Our team offers professional cleaning that is consistently rated as the best in Northridge.
NEED CARPET CLEANING?
Call us today for a non obligation quote or to make an appointment
Carpet Cleaning & Repairing
Are you a home or businesses owner and need to have your carpet cleaned? Then give us a call. We always go above and beyond what traditional carpet cleaning methods can accomplish. In fact, AAA1 Carpet & Upholstery Care can clean some of the hardest substances including oil, dust, smoke, and wine.
Oriental Rug Cleaning
Caring for specialty rugs is one of the primary services that we provide. Oriental, Persian, and precious rugs of various kinds require unique care to protect them from damage during the cleaning process. One way that we do so is by using cleaning products that are 100% biodegradable and non-toxic.
Upholstery & Leather Cleaning
Upholstered furniture is quite susceptible to dirt and stains. When they are not cleaned thoroughly and regularly, the individual fibers will break down. Hence, keeping your upholstery clean is the best way to prolong the lifespan of your furniture. AAA1 Carpet & Upholstery Care has the ability to properly clean upholstered furnishings of all fabric types.
Tile & Grout Cleaning
Tile and grout are among the most difficult home cleaning assignments. Dirt, grime, and mildew can easily overtake your tile floors if it is not removed thoroughly. Moreover, tile and grout has tiny pores that tend to collect substances. We use equipment and techniques that completely clean and disinfects tile flooring.
Wood Cleaning
Got wood floors that need cleaning? No problem. We have developed an extremely meticulous approach to hardwood floor cleaning. Regardless of the type of wood floors that you have, we can restore them to the best state. Give us a call today to schedule an appointment.
Drapery & Mattress
Keep your bedroom dust and allergy free. We can clean your draperies and mattress for you.
What we can do for you: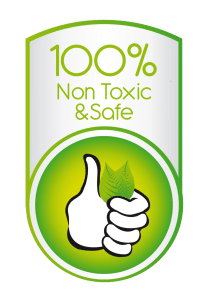 carpet cleaning

upholstery cleaning

hard surface floor cleaning and refinish

tile floor stripping and re-waxing

tile and grout cleaning

marble cleaning

steam cleaning

antique rug cleaning

area rug cleaning

drapery cleaning
cars, rv and boat cleaning

mattress cleaning

urine stain removal

sanitize and deodorize

carpet protector Scotch guard

baby safe chemicals ( 100% non toxic)

pet safe (100% non toxic)

leather sofa cleaning

Water damage
About AAA1 Water Damage Specialist
Serving both residential and commercial customers AAA1 was established specifically for water or flood damage. Cleaning is usually done onsite, but  AAA1 Carpet & Upholstery Care also has cleaning and repair capabilities at its plant. AAA1 charges by the square foot, gives free estimates and will pick and deliver for free! AAA1 will also move furniture , if necessary at no extra cost.
Get your floors sparkling clean without the elbow grease when you choose  AAA1 Carpet & Upholstery Care of Los Angeles , California, for your rug and carpeting services. We are small enough to give you the personal service you deserve, and large enough to cover a wide area to address requests throughout Southern California.
You won't believe just how much a clean carpet can change the look of your home.  AAA1 Carpet & Upholstery Care offers convenient cleaning services at prices you can afford, so schedule a cleaning today and give your home the makeover it deserves!
Reputation Matters!
"Easygoing" "Punctual" "Organized" are how clients refer to workers at AAA1, all agree that the companies excellent work ethic and moderate prices keep them coming back for more.
Get a Free Estimate