Exceptional Carpet & Upholstery Cleaning. Serving Glendale, California Since 1979.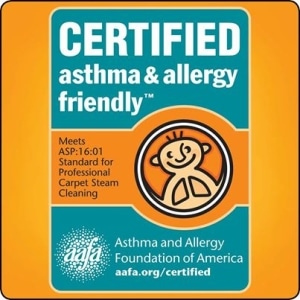 We are a full-service cleaning and restoration company serving Glendale, California since 1979. Our technicians are fully trained in carpet cleaning, upholstery cleaning, odor removal, pet stain removal, tile cleaning, grout cleaning, and water damage restoration services.
As a family owned and operated business your 100% satisfaction is our priority. Unlike the big chains we offer a personalized friendly approach to cleaning. We want you as a client for years to come and will do our best to earn and keep your business.
Our products are non-toxic 100% safe, biodegradable and are formulated to exceed environmentally GREEN guidelines.
NEED CARPET CLEANING IN GLENDALE?
Call us today for a non obligation quote or to make an appointment
Glendale Carpet Cleaning Services
Our cleaning process begins with extra-duty commercial-grade vacuuming then applying our proprietary cleaning agent.  After agitating to loosen dirt we clean and extract with steam equipment.  Our carpet steam cleaning can remove the most stubborn pet and spill stains.  We'll get drying off to an extra-fast start with our commercial blowers so the room will be ready for regular use faster.
Oriental Rug Cleaning
When it comes to oriental rug cleaning experience makes a big difference. We will pickup and deliver your oriental rug anywhere in Glendale. Generally, Oriental rugs need to be professionally hand-cleaned every two to three years. This bases mostly on the type of rug and the level of foot traffic it is exposed to. By following this rule of thumb, Glendale homeowners can protect their rugs' value and protect them against long-term disintegration as pet urine, harsh chemicals, and other harmful substances which can lead to mildew, mold growth, discoloration, long-lasting odors, and other damage. Furthermore, routine professional rug cleaning promotes a better indoor environment as Oriental rugs tend to absorb contaminants and allergens.
Upholstery & Leather Cleaning Glendale
Whether you have kids or pets, frequently host parties or just are at home a lot, you know your upholstered furniture is getting a workout. Dirt, pollen, bacteria, food crumbs, spills and blemishes can't be prevented. As a matter of fact, in houses that have carpet, up to 80% of the dust and dirt brought into your house could wind up in your upholstered fabrics and furniture. But you don't have to accept the fact that your furniture is going to be dirty. We will send our professional upholstery cleaning experts to refresh and clean your furniture, bringing new life to your living space.
Tile & Grout Cleaning
Cleaning tile floors manually is challenging. It's messy, unpleasant and difficult to obtain the deep-clean results that come with professional tile and grout cleaning. That's because grout, which in turn is an absorptive material, gathers dirt, grime and spills, commonly discoloring the surface. Regular mopping and spot cleaning don't reach the hidden dirt that is located deep within the pores of your grout lines. Our professional tile and grout cleaning service brings back the radiance to your floors.
What we can do for you: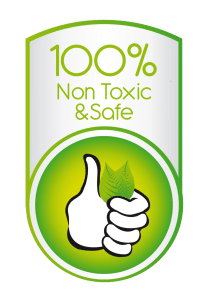 carpet cleaning

upholstery cleaning

hard surface floor cleaning and refinish

tile floor stripping and re-waxing

tile and grout cleaning

marble cleaning

steam cleaning

antique rug cleaning

area rug cleaning

drapery cleaning
cars, rv and boat cleaning

mattress cleaning

urine stain removal

sanitize and deodorize

carpet protector Scotch guard

baby safe chemicals ( 100% non toxic)

pet safe (100% non toxic)

leather sofa cleaning

Water damage
About AAA1 Water Damage Specialist
Serving both residential and commercial customers AAA1 was established specifically for water or flood damage. Cleaning is usually done onsite, but  AAA1 Carpet & Upholstery Care also has cleaning and repair capabilities at its plant. AAA1 charges by the square foot, gives free estimates and will pick and deliver for free! AAA1 will also move furniture , if necessary at no extra cost.
Get your floors sparkling clean without the elbow grease when you choose  AAA1 Carpet & Upholstery Care of Los Angeles , California, for your rug and carpeting services. We are small enough to give you the personal service you deserve, and large enough to cover a wide area to address requests throughout Southern California.
You won't believe just how much a clean carpet can change the look of your home.  AAA1 Carpet & Upholstery Care offers convenient cleaning services at prices you can afford, so schedule a cleaning today and give your home the makeover it deserves!
Reputation Matters!
"Easygoing" "Punctual" "Organized" are how clients refer to workers at AAA1, all agree that the companies excellent work ethic and moderate prices keep them coming back for more.
Get a Free Estimate