Were you aware that incorrectly cleaning your carpet could end up costing you more in the long run?  Carpet is a long-term investment and replacing it is costly and time-consuming.  Once carpeting is installed, maintain it well should be a home care priority.  Do you have a stain or other soil on your carpet?  Instead of guessing or experimenting with DIY carpeting cleaning "tips," it is better to call a professional who can guarantee the safety of your carpet.  AAA1 Carpet & Upholstery Care is an establish carpet care expert in Santa Monica, California.  In addition to carpet cleaning, we also provide the following services:
Upholstery cleaning
Hard surface floor cleaning and refinish
Tile floor stripping and re-waxing
Tile and grout cleaning
Marble cleaning
Steam cleaning
Antique and area rug cleaning
Drapery cleaning
Automotive, RV, and boat cleaning
Mattress cleaning
Pet urine stain removal
Leather sofa cleaning
Water damage restoration
Call our Santa Monica team at 800-452-7237 or request an appointment online today!
NEED CARPET CLEANING?
Call us today for a non obligation quote or to make an appointment
Carpet Cleaning & Repairing
As our name suggests, our team knows everything that can be known about carpeting.  Whenever we take on a carpet cleaning assignment, we identify the type of carpet so that we can adapt our methods accordingly.  AAA1 has been in the carpet care business since 1979, and since then we have acquired a wealth of knowledge about the nuances of carpeting.
Oriental Rug Cleaning
One question that is frequented on the internet is 'how to clean rugs.'  Most Santa Monicans searching for answers to this question are owners of specialty rugs.  Are you?  If so, you will want the best for your hand weaved heirloom.  We always use the safest and most efficient cleaning methods on Oriental or Oriental-like rugs.
Upholstery & Leather Cleaning
One of the number one threats to is dirt.  Once dirt is introduced to fabric, upholstery will begin to wear much faster.  To clean upholstery and upholstered furniture correctly it is necessary to follow the care instructions (or cleaning codes) from the manufacturer.  Our team always uses approved methods of cleaning, and we use cleaning products that are 100% non-toxic and bio-degradable.
Tile & Grout Cleaning
In all of our years of cleaning, we have yet to find a homeowner that enjoys cleaning tile and grout.  If you are among the group that doesn't look forward to scrubbing tile, give AAA1 Carpet & Upholstery Care a call.  We have the equipment available for the toughest tile floor cleaning jobs.  We can restore your floors to their original appeal!
Wood Cleaning
Are you trying to clean your wood flooring? Were you aware that soap-based cleaners, steam cleaners, and wax cleaning can permanently damage wood floors?  Similarly, soap-based cleaning agents, vinegar, and water will slowly degrade the beauty of wood.  Our professionals are trained and carry the right tools and cleaners to bring out the best in wood floors.
Drapery & Mattress
Keep your bedroom dust and allergy free. We can clean your draperies and mattress for you.
What we can do for you: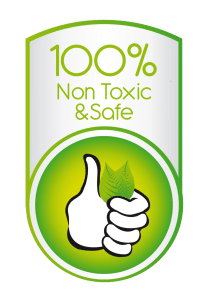 carpet cleaning

upholstery cleaning

hard surface floor cleaning and refinish

tile floor stripping and re-waxing

tile and grout cleaning

marble cleaning

steam cleaning

antique rug cleaning

area rug cleaning

drapery cleaning
cars, rv and boat cleaning

mattress cleaning

urine stain removal

sanitize and deodorize

carpet protector Scotch guard

baby safe chemicals ( 100% non toxic)

pet safe (100% non toxic)

leather sofa cleaning

Water damage
About AAA1 Water Damage Specialist
Serving both residential and commercial customers AAA1 was established specifically for water or flood damage. Cleaning is usually done onsite, but  AAA1 Carpet & Upholstery Care also has cleaning and repair capabilities at its plant. AAA1 charges by the square foot, gives free estimates and will pick and deliver for free! AAA1 will also move furniture , if necessary at no extra cost.
Get your floors sparkling clean without the elbow grease when you choose  AAA1 Carpet & Upholstery Care of Los Angeles , California, for your rug and carpeting services. We are small enough to give you the personal service you deserve, and large enough to cover a wide area to address requests throughout Southern California.
You won't believe just how much a clean carpet can change the look of your home.  AAA1 Carpet & Upholstery Care offers convenient cleaning services at prices you can afford, so schedule a cleaning today and give your home the makeover it deserves!
Reputation Matters!
"Easygoing" "Punctual" "Organized" are how clients refer to workers at AAA1, all agree that the companies excellent work ethic and moderate prices keep them coming back for more.
Get a Free Estimate