Chatsworth, California Carpet Cleaning Services Since 1979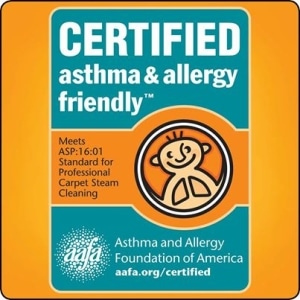 Welcome to AAA1 Carpet & Upholstery Care, we are a full-service carpet cleaning, upholstery cleaning, tile and grout cleaning and water damage restoration company serving all Chatsworth, California. We are fully trained in both steam and dry carpet cleaning, upholstery cleaning, pet odor removal, stain removal, tile cleaning, grout cleaning, and water damage service.
Our products are non-toxic 100% safe, biodegradable and are formulated to exceed environmentally GREEN guidelines.
NEED CARPET CLEANING IN CHATSWORTH, CALIFORNIA?
Call us today for a non obligation quote or to make an appointment
Carpet Cleaning Chatsworth
Vacuuming simply doesn't reach everything.  That leads to dust and grime building up, and in turn shortening the life of your carpet.  It can also harbor allergens and bacteria that deteriorate indoor air quality.  Once they've determined that your particular carpet is safe for steam cleaning, our carpet cleaning experts begin by injecting a cleaning agent to break down tough particles then follow with carpet steam cleaning.  A special commercial-grade vacuum then removes all contaminants.  Just to be sure we make several passes.  After 24 hours to allow for complete drying you can begin enjoying your rejuvenated carpet.
Pet Stain and Odor Removal Chatsworth
Whenever your pet has an "accident" it's important that it's quickly blotted.  then call for our expert services before pet stains and odors become permanent.  Cats and dogs like a clean area to, so they often find a clever out of the way place.  So we may use UV lighting and other methods to track down a urine odor.  It has often soaked down past the carpet, so if needed we can lift the carpet and steam clean its backing, replace padding, and sanitize the subfloor.  Then it's back to our regular pet stain and odor removal process.  We'll flood the area using an enzyme product that breaks down odor compounds, wash and steam clean your carpet, and remove stains.  All while protecting carpet dyes and fibers.
Upholstery & Leather Cleaning Chatsworth
It happens so slowly that you probably haven't noticed that your furniture's upholstery has been slowly becoming more and more dull.  So many people are surprised how fresh, bright, and colorful furnishings look after our upholstery cleaning.  Whether sofa cleaning for contemporary piece or for inherited arm chairs our deep cleaning restores the look without harming fabric or colors.  It also removes dust, dirt, and oils for longer-lasting textiles. Our  furniture cleaning experts will inspect and analyze each piece of furniture, then decide upon the best upholstery cleaning and stain removal procedures.
Tile & Grout Cleaning Chatsworth
No matter how thorough the daily housekeeping, over time grout becomes stained and discolored, bathroom tile accumulate soap scum, scale, and mold while kitchen tiles build up stubborn grease and oils.  Even without staining it's just plain tough to remove all grime from the tiny pores in grout; home-care products simply aren't good enough.  So we'll take care of things with our high-pressure steam cleaning.  We'll then apply tile and grout sealant so they will stay great looking even longer.
What we can do for you: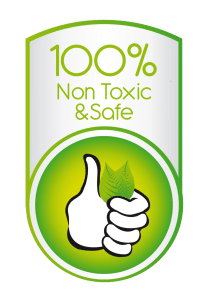 carpet cleaning

upholstery cleaning

hard surface floor cleaning and refinish

tile floor stripping and re-waxing

tile and grout cleaning

marble cleaning

steam cleaning

antique rug cleaning

area rug cleaning

drapery cleaning
cars, rv and boat cleaning

mattress cleaning

urine stain removal

sanitize and deodorize

carpet protector Scotch guard

baby safe chemicals ( 100% non toxic)

pet safe (100% non toxic)

leather sofa cleaning

Water damage
Reputation Matters!
"Easygoing" "Punctual" "Organized" are how clients refer to workers at AAA1, all agree that the companies excellent work ethic and moderate prices keep them coming back for more.
Get a Free Estimate