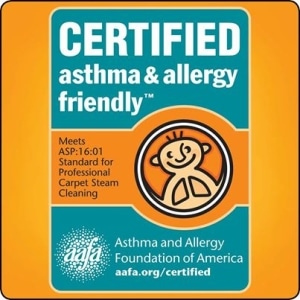 Any company can state that they are number one.  However, we back it up.  AAA1 Carpet & Upholstery Care approaches cleaning in ways that:
improves the health of our clients
leaves minimal impact on the environment
maximises the lifespan of upholstery, carpet, and other flooring types
Since 1979, we have served the Valencia community and surrounding areas.  We offer fast, professional service with no hidden fees.  You can request an appointment online or call us at 800-452-7237.
NEED CARPET CLEANING?
Call us today for a non obligation quote or to make an appointment
Carpet Cleaning & Repairing
The best way to reduce carpet wear is to keep it clean.  Carpet is designed to handle foot traffic.  However, it is dirt that gradually deteriorates individual carpet fibers.  AAA1 Carpet & Upholstery Care performs deep cleanings of carpeting to extract dirt from its lower layers.  Carpet is a huge flooring investment.  Hence, we always use organic, non-toxic cleaning products during every carpet cleaning assignment.
Oriental Rug Cleaning
Our team of professionals has decades of working experience in cleaning rugs of all types.  We fully understand that antique rugs require a special touch and insightful cleaning methods.  Over the years, we have cleaned thousands of specialty rugs—even some that are priceless heirlooms.  Every rug is different, so we take the time to inspect its construction to guarantee it remains intact.
Upholstery & Leather Cleaning
Just as carpeting has a propensity to get dirty, so does upholstered furniture.  Does your furniture look like it could need some refreshing?  If so, we have the perfect solution!  Our upholstery cleaning process extracts dirt and stains of all types.  If you have a specific question about your furnishings, call us, and we'll give you professional advice.
Tile & Grout Cleaning
Tile is exceptionally durable and can be arranged in artistic ways for flooring.  Because of these two qualities, it is commonly used for bathrooms and kitchens.  Although tile may seem to be relatively easy to clean, its crevices and grout lines are problem areas for most homeowners.  Over time mopping the tile floor pushes detergents and dirt into the grout lines where they become embedded.  We 'll leave your grout lines and tile looking as clean as it was when it was installed.
Wood Cleaning
We use a multi-step cleaning process for hardwood floors.  Instead of moving dirt with a broom (which leaves much of it within wood crevices), we fully extract it through meticulous effort.  After we are complete with the first stages of our process, we hand clean corners and edges to bring wood flooring to another level of clean.  Call us today to get a quote or your wood floor!
Drapery & Mattress
Keep your bedroom dust and allergy free. We can clean your draperies and mattress for you.
What we can do for you: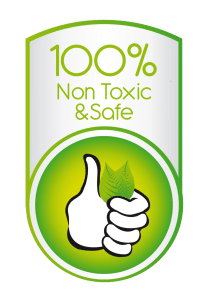 carpet cleaning

upholstery cleaning

hard surface floor cleaning and refinish

tile floor stripping and re-waxing

tile and grout cleaning

marble cleaning

steam cleaning

antique rug cleaning

area rug cleaning

drapery cleaning
cars, rv and boat cleaning

mattress cleaning

urine stain removal

sanitize and deodorize

carpet protector Scotch guard

baby safe chemicals ( 100% non toxic)

pet safe (100% non toxic)

leather sofa cleaning

Water damage
About AAA1 Water Damage Specialist
Serving both residential and commercial customers AAA1 was established specifically for water or flood damage. Cleaning is usually done onsite, but  AAA1 Carpet & Upholstery Care also has cleaning and repair capabilities at its plant. AAA1 charges by the square foot, gives free estimates and will pick and deliver for free! AAA1 will also move furniture , if necessary at no extra cost.
Get your floors sparkling clean without the elbow grease when you choose  AAA1 Carpet & Upholstery Care of Los Angeles , California, for your rug and carpeting services. We are small enough to give you the personal service you deserve, and large enough to cover a wide area to address requests throughout Southern California.
You won't believe just how much a clean carpet can change the look of your home.  AAA1 Carpet & Upholstery Care offers convenient cleaning services at prices you can afford, so schedule a cleaning today and give your home the makeover it deserves!
Reputation Matters!
"Easygoing" "Punctual" "Organized" are how clients refer to workers at AAA1, all agree that the companies excellent work ethic and moderate prices keep them coming back for more.
Get a Free Estimate