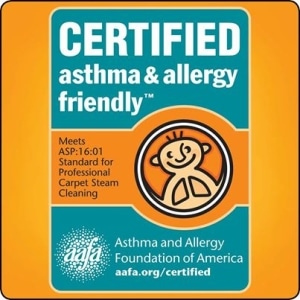 Throughout
Van Nuys California
, we have established a name for ourselves. How? We are fully committed to the keeping our community clean with environmentally safe practices and techniques. We have also compiled a team of professionals that understand:
The different aspects of carpeting
Upholstery care methods (for home furnishings, cars, RVs, and boats
Tile and grout extraction cleaning
Antique rug care and safety
Hardwood floor deep cleaning and finishing
Since 1979, we've lead the industry in flooring and upholstery care in Van Nuys. Request an appointment online or call us at 800-452-7237.
NEED CARPET CLEANING?
Call us today for a non obligation quote or to make an appointment
Carpet Cleaning & Repairing
Dirty carpet makes any room look less desirable. Many times it is the first thing that is noticeable (particularly if the carpet is discolored or has apparent stains). We can help you get your carpet back to its best condition with our thorough carpet cleaning service. We use equipment that is will not harm the fibers of your carpeting but is strong enough to remove deep seated dirt. AAA1 Carpet & Upholstery Car is just a call away!
Oriental Rug Cleaning
Regardless of the size of your antique rug, we have the equipment to get it clean. But before we start, we take meticulous notes about your rug during our pre-cleaning inspection. Why? Specialty rugs often are handcrafted, and each one has little nuances that could present cleaning problems. Hence, we always take meticulous steps to ensure that your rug is cleaned safely.
Upholstery & Leather Cleaning
We ask a lot of our upholstered furniture. It is continually exposed to dirt, food particles, oils, and dead skin. When these substances are not cleaned from upholstery, damage will follow. Our professional upholstery cleaning services remove all vestiges of foreign substances from the surface and sub-layers of upholstery.
Tile & Grout Cleaning
Are you thinking of cleaning your tile and grout lines? Before you get your cleaners, brushes, and knee pads situated, give AAA1 Carpet & Upholstery Care a call! We have equipment and experts that can save you hours in labor (and back pain)! Moreover, we can fully extract the deepest substances that discolor grout lines. Once you see our service on your floors, you keep our number ready for the next cleaning.
Wood Cleaning
One aspect of our wood floor cleaning services that stands out is that it is a multi-phased process. Instead of performing a simple sweep and vacuum job, we scrub wood flooring with specialized brushed that agitate deeply entrenched dirt. After we extract this dirt, our professionals repeat the process to get your wood flooring to another level of clean. After this, you will have a choice o a satin or gloss finish that will leave your hardwoods looking amazing!
Drapery & Mattress
Keep your bedroom dust and allergy free. We can clean your draperies and mattress for you.
What we can do for you: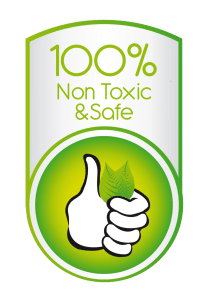 carpet cleaning

upholstery cleaning

hard surface floor cleaning and refinish

tile floor stripping and re-waxing

tile and grout cleaning

marble cleaning

steam cleaning

antique rug cleaning

area rug cleaning

drapery cleaning
cars, rv and boat cleaning

mattress cleaning

urine stain removal

sanitize and deodorize

carpet protector Scotch guard

baby safe chemicals ( 100% non toxic)

pet safe (100% non toxic)

leather sofa cleaning

Water damage
About AAA1 Water Damage Specialist
Serving both residential and commercial customers AAA1 was established specifically for water or flood damage. Cleaning is usually done onsite, but  AAA1 Carpet & Upholstery Care also has cleaning and repair capabilities at its plant. AAA1 charges by the square foot, gives free estimates and will pick and deliver for free! AAA1 will also move furniture , if necessary at no extra cost.
Get your floors sparkling clean without the elbow grease when you choose  AAA1 Carpet & Upholstery Care of Los Angeles , California, for your rug and carpeting services. We are small enough to give you the personal service you deserve, and large enough to cover a wide area to address requests throughout Southern California.
You won't believe just how much a clean carpet can change the look of your home.  AAA1 Carpet & Upholstery Care offers convenient cleaning services at prices you can afford, so schedule a cleaning today and give your home the makeover it deserves!
Reputation Matters!
"Easygoing" "Punctual" "Organized" are how clients refer to workers at AAA1, all agree that the companies excellent work ethic and moderate prices keep them coming back for more.
Get a Free Estimate