Serving Hidden Hills Since 1979.We stand behind our work. BBB rated. Licensed, Bonded and Insured.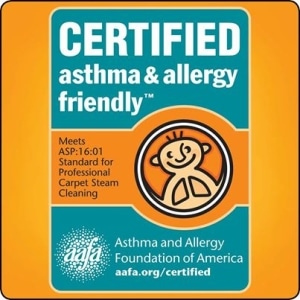 AAA1 Carpet & Upholstery Care makes enormous effort to provide matchless carpet cleaning and flooring maintenance services in Hidden Hills. We have built a team that has earned a reputation for excellence over the past 30 years.  Some of the services we offer include:
Deep Carpet Cleaning
Tile & Grout Cleaning
Pet Urine Removal
Natural Stone Cleaning
Commercial Cleaning Services
Oriental Rug Cleaning
Wood Floor Cleaning
Residents and businesses throughout Hidden Hills have used AAA1 Carpet & Upholstery Care services since 1979.  Our business has grown with the City of Hidden Hills and actively supports the Hidden Hills Office of Emergency Services.  During times of disaster, our water damage services give home and business owners viable options for environmentally safe ways to restore their property without negatively impacting the community.
Do you have water damage in Hidden Hills? We can help with that too.
NEED CARPET CLEANING?
Call us today for a non obligation quote or to make an appointment
Hidden Hills Carpet Cleaning & Repairing
One of the key services that we provide is carpet cleaning.  We protect customer carpet investments by using the safest methods possible.  In fact, all of the cleaning products and methods that we use are certified asthma& allergy friendly.  For decades our business has either met or exceeded environmental standards.
Oriental Rug Cleaning Hidden Hills
Cleaning an oriental rug requires an understanding of its construction and the materials used within it.  Our cleaning specialists receive training in both areas.  The extra training enables us our technicians to handle and clean specialty rugs with the care necessary.  Each member of our cleaning technician team knows how to approach certain stains, marks, and other nuances that arise when caring for Oriental, Persian, and other valuable rugs.
Upholstery & Leather Cleaning
Have you invested in quality furniture and other items in your home that are upholstered? If so, you will want to clean your furniture in a way that is safe and effective.  AAA1 Carpet & Upholstery Care uses non-toxic products that clean upholstery exceptionally well.  We also adhere to all fabric cleaning codes so as not void manufacturer warranties.
Tile & Grout Cleaning
Tile flooring is a flooring favorite due to its endurance, feel, and appearance.  Dirt and mildew can threaten all three strength of tile flooring.  Although mopping and sweeping tile are ideal for general cleaning, over time dirt (and mildew in wetter areas) will accumulate in the grout.  Our team uses all green products to restore your tile and grout to its original splendor!
Wood Cleaning
Looking for nice clean, shiny wood floors that are featured in home magazines?  AAA1 Carpet & Upholstery Care can make that happen!  Don't let the name of our company deceive you.  Our wood floor cleaning service not only provides thorough cleaning of your wood floor, but it also protects it.  There are several "cleaning" products and methods that eventually damage the surface layers of wood floors.  We know how to avoid this and bring out the best in your wood floors.
Drapery & Mattress
Keep your bedroom dust and allergy free. We can clean your draperies and mattress for you.
What we can do for you: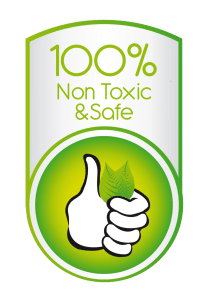 carpet cleaning

upholstery cleaning

hard surface floor cleaning and refinish

tile floor stripping and re-waxing

tile and grout cleaning

marble cleaning

steam cleaning

antique rug cleaning

area rug cleaning

drapery cleaning
cars, rv and boat cleaning

mattress cleaning

urine stain removal

sanitize and deodorize

carpet protector Scotch guard

baby safe chemicals ( 100% non toxic)

pet safe (100% non toxic)

leather sofa cleaning

Water damage
About AAA1 Water Damage Specialist
Serving both residential and commercial customers AAA1 was established specifically for water or flood damage. Cleaning is usually done onsite, but  AAA1 Carpet & Upholstery Care also has cleaning and repair capabilities at its plant. AAA1 charges by the square foot, gives free estimates and will pick and deliver for free! AAA1 will also move furniture , if necessary at no extra cost.
Get your floors sparkling clean without the elbow grease when you choose  AAA1 Carpet & Upholstery Care of Los Angeles , California, for your rug and carpeting services. We are small enough to give you the personal service you deserve, and large enough to cover a wide area to address requests throughout Southern California.
You won't believe just how much a clean carpet can change the look of your home.  AAA1 Carpet & Upholstery Care offers convenient cleaning services at prices you can afford, so schedule a cleaning today and give your home the makeover it deserves!
Reputation Matters!
"Easygoing" "Punctual" "Organized" are how clients refer to workers at AAA1, all agree that the companies excellent work ethic and moderate prices keep them coming back for more.
Get a Free Estimate