Serving Santa Clarita Since 1979. We stand behind our work. BBB rated. Licensed, Bonded and Insured.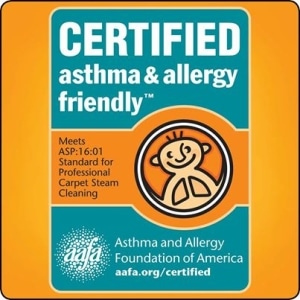 From the first day that your carpet is laid, it begins accumulating dirt, dust, and other soils.  Hence, it is necessary to maintain carpet with light cleanings and professional deep cleanings.  While you care for the small cleanings that occur, the team at AAA1 Carpet & Upholstery is equipped and ready to handle the heavy cleaning of your carpet, rugs, upholstery, tile/grout, or wood floors.  For years, we have upheld our sound reputation as the best carpet cleaning service in Santa Clarita, Califronia.  Some of our outstanding qualities are:
Cleaning protocols that prevent flooring and fabric damage
The use of non-toxic cleaning agents
Continual commitment to biodegradable materials and company-wide reduction of carbon footprint
Call our carpet cleaning team at 800-452-7237 to request an appointment online today!
NEED CARPET CLEANING?
Call us today for a non obligation quote or to make an appointment
Carpet Cleaning & Repairing
We know carpet cleaning!  In fact, we have hundreds of satisfied businesses and homeowners in Santa Clarita that benefit from our services.  Regardless of the type of carpeting that you have, we have the equipment and expertise to remove stains and dirt of the harshest quality.  While doing so, we use methods that do not compromise the life of your carpet
Oriental Rug Cleaning Santa Clarita
The internet is full of DIY rug cleaning techniques and some are effective.  However, do those cleaning methods harm the knotting, fibers, and dyes that were used to make the rug?  If you have an heirloom rug that is handmade, you will want to protect your investment.  Our approach to cleaning specialty rugs is second to none in Santa Clarita, and we make a point to treat each one to its specific makeup.  Call us today to learn the specifics of how we will clean your rug.
Upholstery & Leather Cleaning
Upholstery that has not been cleaned in some time will usually have dirt embedded into its fabric.  Furthermore, deep stains are difficult to remove without damaging the upholstery itself.  We've cleaned thousands of pieces of upholstery of all styles from draperies to furnishings.  If you want your upholsteries to have a renewed look and feel, call us at AAA1 Carpet & Upholstery Care.
Tile & Grout Cleaning
Tile and grout is porous, which means that cleaning it gets harder as it ages.  Why?  Tiny valleys in tile and grout surfaces can get caked with grime that adheres.  Removing it without the right equipment is extremely time consuming and laborious.  Allow us to make your tile nightmares go away with our comprehensive tile and grout cleaning service.
Wood Cleaning Santa Clarita
Keeping hardwood floor looking it best is one our primary services.  We take every step necessary  to avoid wood scratches, warping, and other damages.  At the same time we go the extra mile by removing the deepest debris from wood cervices.  Our record of caring for wood flooring is well established throughout Santa Clarita.  Don't take our word for it, check out our reviews on Yelp and the BBB.
Drapery & Mattress
Keep your bedroom dust and allergy free. We can clean your draperies and mattress for you.
What we can do for you: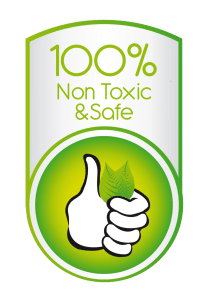 carpet cleaning

upholstery cleaning

hard surface floor cleaning and refinish

tile floor stripping and re-waxing

tile and grout cleaning

marble cleaning

steam cleaning

antique rug cleaning

area rug cleaning

drapery cleaning
cars, rv and boat cleaning

mattress cleaning

urine stain removal

sanitize and deodorize

carpet protector Scotch guard

baby safe chemicals ( 100% non toxic)

pet safe (100% non toxic)

leather sofa cleaning

Water damage
About AAA1 Water Damage Specialist
Serving both residential and commercial customers AAA1 was established specifically for water or flood damage. Cleaning is usually done onsite, but  AAA1 Carpet & Upholstery Care also has cleaning and repair capabilities at its plant. AAA1 charges by the square foot, gives free estimates and will pick and deliver for free! AAA1 will also move furniture , if necessary at no extra cost.
Get your floors sparkling clean without the elbow grease when you choose  AAA1 Carpet & Upholstery Care of Los Angeles , California, for your rug and carpeting services. We are small enough to give you the personal service you deserve, and large enough to cover a wide area to address requests throughout Southern California.
You won't believe just how much a clean carpet can change the look of your home.  AAA1 Carpet & Upholstery Care offers convenient cleaning services at prices you can afford, so schedule a cleaning today and give your home the makeover it deserves!
Reputation Matters!
"Easygoing" "Punctual" "Organized" are how clients refer to workers at AAA1, all agree that the companies excellent work ethic and moderate prices keep them coming back for more.
Get a Free Estimate