Serving Eagle Rock Since 1979.We stand behind our work. BBB rated. Licensed, Bonded and Insured.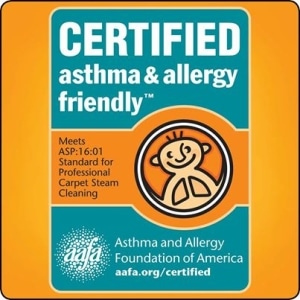 There is clean and then there is AAA1 Carpet Care clean!  Carpet cleaning, maintenance, and protection has been a part of our business for over 30 years.  We specialize in related services including tile and grout cleaning, upholstery cleaning, pet urine removal, and natural stone cleaning throughout Eagle Rock.  As an environmentally conscious business, we take full measures to provide eco-friendly cleaning services so that we do not negatively affect our environment.  We use cleaning products that are approved by the Carpet & Fabricare Institute.  AAA1 Carpet Care is an A+ rated business with the BBB and is a 5-year recipient of Angie's List Super Service Award
Our products are non toxic 100% safe, biodegradable and are formulated to exceed environmentally GREEN guidelines.
Do you have water damage in Eagle Rock? We can help with that too.
NEED CARPET CLEANING?
Call us today for a non obligation quote or to make an appointment
Matchless Eagle Rock Carpet Cleaning
We are serious about carpet cleaning in Eagle Rock.  You have invested in your carpet, and we want to do everything possible to keep it in its best condition.  Therefore, we have comprised a carpet cleaning process that simply amazes our clients.  Here are some of the main sections of this process:
Commercial Pre-vacuuming – We use a truck-mounted unit that is 5-7 times stronger than a commercial vacuum. This allows us to release allergens embedded in the carpet outside instead of inside like normal indoor vacuuming systems.
Truck Mounted Hot Water Extraction with Rotary Cleaning Technology – Your carpet is meticulously hot rinsed and flushed with the most advanced cleaning system to date.
Spray Protectant – After a thorough cleaning, we apply this to protect the freshly cleaned carpet from dirt and staining.
Fast drying – Your carpet has been cleaned, but you cannot walk on it for several hours…NOT with us! We utilize a fast-drying strategy that leaves your carpet ready for use as soon as we are finished.
Oriental Rug Cleaning Eagle Rock
Are you in Eagle Rock and have a classic oriental rug?  The best way to care for it is through regular professional cleaning.  AAA1 Carpet Care has a well-establish reputation for safely cleaning oriental rugs.  In fact, the Better Busiiness Bureau rate us as an A+ service provider and we hold certifcations with SERVIZ and the IICRC.
Upholstery & Leather Cleaning
Caring for your upholstery involves systematically cleaning it.  Our approach to upholstery cleaning is nothing less than a "systematic" process.  Our professionals are trained to carefully and meticulously clean upholstery to maximize its lifespan.  Call us today for a quote.
Tile & Grout Cleaning
Tile and grout can be difficult to clean, especially if you are seeking to clean your flooring to reveal its original luser.  Many homeowners settle for partially clean tile and grout as the years go by.  With us, you won't have to!  AAA1 Carpet Cre performs deep cleaning of tile and detailed cleaning of grout.  You'll think your floor are new after having our service!
AAA1 Carpet Care can answer any questions that you may have.  Give us a call or schedule an appointment for us to visit you in Eagle Rock.  We offer free in-home evaluations so that you can get an estimate of what needs to happen to clean your carpet properly.
Wood Cleaning
We clean, refinish, and buff hardwood floors, as well as strip and re-wax tile floors.
Drapery & Mattress
Keep your bedroom dust and allergy free. We can clean your draperies and mattress for you.
What we can do for you: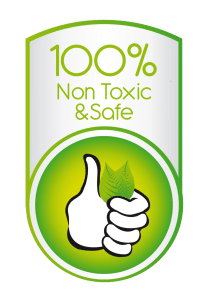 carpet cleaning

upholstery cleaning

hard surface floor cleaning and refinish

tile floor stripping and re-waxing

tile and grout cleaning

marble cleaning

steam cleaning

antique rug cleaning

area rug cleaning

drapery cleaning
cars, rv and boat cleaning

mattress cleaning

urine stain removal

sanitize and deodorize

carpet protector Scotch guard

baby safe chemicals ( 100% non toxic)

pet safe (100% non toxic)

leather sofa cleaning

Water damage
About AAA1 Water Damage Specialist
Serving both residential and commercial customers AAA1 was established specifically for water or flood damage. Cleaning is usually done onsite, but  AAA1 Carpet & Upholstery Care also has cleaning and repair capabilities at its plant. AAA1 charges by the square foot, gives free estimates and will pick and deliver for free! AAA1 will also move furniture , if necessary at no extra cost.
Get your floors sparkling clean without the elbow grease when you choose  AAA1 Carpet & Upholstery Care of Los Angeles , California, for your rug and carpeting services. We are small enough to give you the personal service you deserve, and large enough to cover a wide area to address requests throughout Southern California.
You won't believe just how much a clean carpet can change the look of your home.  AAA1 Carpet & Upholstery Care offers convenient cleaning services at prices you can afford, so schedule a cleaning today and give your home the makeover it deserves!
Reputation Matters!
"Easygoing" "Punctual" "Organized" are how clients refer to workers at AAA1, all agree that the companies excellent work ethic and moderate prices keep them coming back for more.
Get a Free Estimate