Serving Sherman Oaks Since 1979.We stand behind our work. BBB rated. Licensed, Bonded and Insured.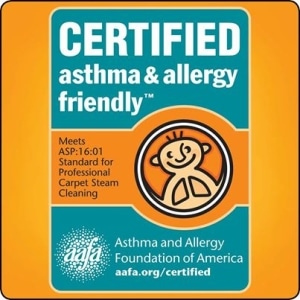 AAA1 Carpet & Upholstery care is proud to serve the many communities throughout Sherman Oaks, California.  As a flooring and upholstery cleaning expert, we offer the very best service to each of our clients.  Since 1979, we have built a reputation for uncompromising service that meets or exceeds what our customers are expecting.  Do you need your carpeting, furniture, vehicle, or other flooring type cleaned?  Give us a call!  We have fast service to all of the Sherman Oaks neighborhoods listed below:
Beverly Ridge Drive
CGC Sherman Oaks
Chandler Estates
Encino (Haskell-405)
Ernie's Walk
Ethel Ave
Fashion Square
Hidden Woods
Library Square
Magnolia Woods
Millikan Area
North of the Village
North Valleyheart Square
Riverside Elementary
Sherman Oaks Community Quad
Sherman Oaks – Galleria
Sherman Oaks (Hazeltine-Woodman)
Sherman Oaks S of the Blvd
Sherman Oaks West
Sherman Oaks (Woodman-Fulton)
Sherman Village
So Cha
Stone Canyon
Valleyheart Glen
Valleyheart Morrison
Van Nuys-Sherman Oaks Park
NEED CARPET CLEANING?
Call us today for a non obligation quote or to make an appointment
Carpet Cleaning & Repairing
How long your carpet last is directly connected to how well it is maintained.  Most manufacturers recommend that their carpeting is professionally cleaned at least every six months.  Regular cleaning helps to stave off dirt accumulating in sub-carpeting and discolorations.  AAA1 Carpet & Upholstery Care features bi-annual, quarterly, and customizable carpet maintenance plans or our residential and commercial clients.
Oriental Rug Cleaning
Antique rugs from various sources are precious heirlooms that require delicate care.  Hence, we never use harsh cleaning agents or equipment on specialty rugs.  Do you have an antique carpet that needs meticulous cleaning?  Call us to get details about exactly how we will care for your rug.
Upholstery & Leather Cleaning
As time passes upholstery gets dirty, stained, and acquires noticeably bad odors.  Our professional upholstery services cleans and deodorizes furniture and curtains.  We have exceeded the expectations of hundreds of our Sherman Oaks customers.  Call us today to get your home furniture, car, truck, or RV upholstery as clean as possible.
Tile & Grout Cleaning
Since grout is porous it will continually collect substances that reaches its surface.  Hence, dirt, grime, and oils can easily embed themselves in grout.  If left alone, bacteria and other germs will grow in grout.  We use cleaning methods that clean tile and grout—effectively removing deep seated dirt and germs.  We also use cleaning agents that are non-toxic.
Wood Cleaning
Wood floors are an investment when they are clean.  There is no other floor type which has the natural allure of wood.  However, to maintain it beauty wood floors require continual maintenance that goes beyond sweeping or vacuuming.  We have the equipment and expertise to extract dirt and dust that rests in wood crevices.  We also polish wood flooring to protect it from future damages.
Drapery & Mattress
Keep your bedroom dust and allergy free. We can clean your draperies and mattress for you.
What we can do for you: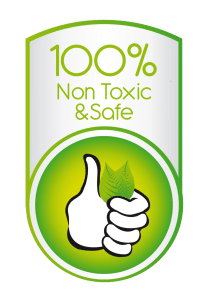 carpet cleaning

upholstery cleaning

hard surface floor cleaning and refinish

tile floor stripping and re-waxing

tile and grout cleaning

marble cleaning

steam cleaning

antique rug cleaning

area rug cleaning

drapery cleaning
cars, rv and boat cleaning

mattress cleaning

urine stain removal

sanitize and deodorize

carpet protector Scotch guard

baby safe chemicals ( 100% non toxic)

pet safe (100% non toxic)

leather sofa cleaning

Water damage
About AAA1 Water Damage Specialist
Serving both residential and commercial customers AAA1 was established specifically for water or flood damage. Cleaning is usually done onsite, but  AAA1 Carpet & Upholstery Care also has cleaning and repair capabilities at its plant. AAA1 charges by the square foot, gives free estimates and will pick and deliver for free! AAA1 will also move furniture , if necessary at no extra cost.
Get your floors sparkling clean without the elbow grease when you choose  AAA1 Carpet & Upholstery Care of Los Angeles , California, for your rug and carpeting services. We are small enough to give you the personal service you deserve, and large enough to cover a wide area to address requests throughout Southern California.
You won't believe just how much a clean carpet can change the look of your home.  AAA1 Carpet & Upholstery Care offers convenient cleaning services at prices you can afford, so schedule a cleaning today and give your home the makeover it deserves!
Reputation Matters!
"Easygoing" "Punctual" "Organized" are how clients refer to workers at AAA1, all agree that the companies excellent work ethic and moderate prices keep them coming back for more.
Get a Free Estimate