Serving Manhattan Beach Since 1979.We stand behind our work.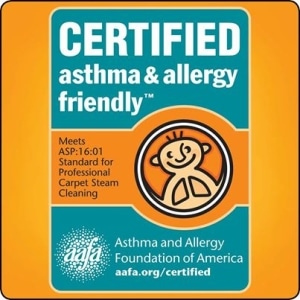 AAA1 Carpet & Upholstery Care offers world-class carpet cleaning service to all of the Beach Cities including Manhattan Beach, California.  Since 1979, we have serve the neighborhoods of 21st Street Gas Light, Bruce's Beach, Crest View, Downtown Sand Section, East Manhattan Beach, El Porto, Heart of Manhattan, Middle Strand, Tree Section, and Walk Streets with unmatched floor and upholstery cleaning services. As innovators in the carpet care industry we offer:
Cleaning that uses 100% biodegradable, non-toxic products
Service that features allergy sensitive cleaning methods
Professional cleaning that abides by the strict guidelines of the IICRC
Do you have water damage in Manhatten Beach? We can help with that too.
NEED CARPET CLEANING?
Call us today for a non obligation quote or to make an appointment
Carpet Cleaning & Repairing
We know all the intimate details about carpet types, their composition, strengths, and weaknesses.  Once we begin any carpet cleaning assignment we take meticulous care to clean the carpet safely.  We also use safe products that will cause harm to you, your family or pets.  When you order carpet cleaning from AAA1 Carpet & Upholstery Care, you get the very best!
Oriental Rug Cleaning
The care that we give to oriental rugs in Manhattan Beach is unlike any other service provider.  You can choose to have us clean your rug at your home or have us pick it for cleaning at our facility.  Our cleaning specialists take meticulous care to clean Oriental, Persian, and other precious rugs very carefully.  We understand that these rugs often are heirlooms and deserve extra care.
Upholstery & Leather Cleaning
Are you having difficulty cleaning your upholstery?  Many people do.  Hence, they call us!  We have the equipment and expertise to simplify upholstery cleaning.  Additionally, our team knows how to remove deep stains and dirt that may have accumulated over years.  Want your upholstered furniture or drapery to have a fresh clean appearance and smell?  Call AAA1 Carpet & Upholstery Care today!
Tile & Grout Cleaning
Do you remember when your tile and grout looked and felt clean?  Don't let that be a distant memory, call us today to reclaim the beauty of your tile.  While mopping can clean the surface of tile, it often pushes residual dirt into the pores of the tile and grout.  We use equipment and products that are able to draw such dirt completely out.  You'll be amazed at how beautiful your tile appears after our cleaning!
Wood Cleaning
Cleaning wood flooring takes time, effort, and know-how.  AAA1 Carpet & Upholstery Care has all three.  We use products that bring out the best in wood while also preserving it.  You can count on our team of professional to remove dirt that collects within the crevices of wood.  And we'll also leave your hardwood floors shiny and fresh.
Drapery & Mattress
Keep your bedroom dust and allergy free. We can clean your draperies and mattress for you.
What we can do for you: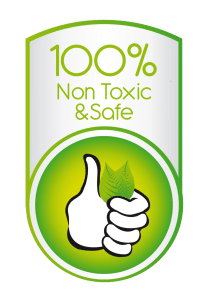 carpet cleaning

upholstery cleaning

hard surface floor cleaning and refinish

tile floor stripping and re-waxing

tile and grout cleaning

marble cleaning

steam cleaning

antique rug cleaning

area rug cleaning

drapery cleaning
cars, rv and boat cleaning

mattress cleaning

urine stain removal

sanitize and deodorize

carpet protector Scotch guard

baby safe chemicals ( 100% non toxic)

pet safe (100% non toxic)

leather sofa cleaning

Water damage
About AAA1 Water Damage Specialist
Serving both residential and commercial customers AAA1 was established specifically for water or flood damage. Cleaning is usually done onsite, but  AAA1 Carpet & Upholstery Care also has cleaning and repair capabilities at its plant. AAA1 charges by the square foot, gives free estimates and will pick and deliver for free! AAA1 will also move furniture , if necessary at no extra cost.
Get your floors sparkling clean without the elbow grease when you choose  AAA1 Carpet & Upholstery Care of Los Angeles , California, for your rug and carpeting services. We are small enough to give you the personal service you deserve, and large enough to cover a wide area to address requests throughout Southern California.
You won't believe just how much a clean carpet can change the look of your home.  AAA1 Carpet & Upholstery Care offers convenient cleaning services at prices you can afford, so schedule a cleaning today and give your home the makeover it deserves!
Reputation Matters!
"Easygoing" "Punctual" "Organized" are how clients refer to workers at AAA1, all agree that the companies excellent work ethic and moderate prices keep them coming back for more.
Get a Free Estimate