Serving Torrance Since 1979.We stand behind our work. BBB rated. Licensed, Bonded and Insured.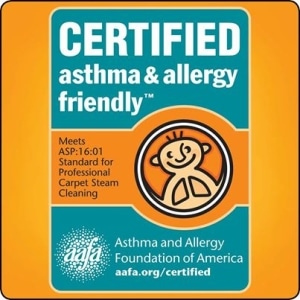 As one of the leading flooring and upholstery cleaning services in Torrance, we are proud to offer unmatched services to the community.  AAA1 Care & Upholstery Care's residential and commercial cleaning is renowned, and we graciously thank our loyal customers throughout Torrance.  Are you looking for a cleaning service for your flooring our upholstered furniture?  If so, call us and ask about our detail processes and promotions.  We offer lightning fast service to neighborhoods throughout Torrance, including:
Belmar
Carson-Hawthorne
Crossroads
Delthorne
Downtown Gardena
Halldale
Harbor Gateway-4
Harbor Ridge
Harbor-Torrance
Hillside
Magruder/North Torrance
Maricopa at Victor
Mariners Park
Narbonne Ave/241st St
New Horizons South Bay
Normandale
Northeast Torrance
North High Torrance Side
Old Torrance-Charles Wilson
Old Torrance-El Dorado
Old Torrance-Old Town
Ponderosa Pines
Ponderosa West
Pueblo
Raymond Ave
Skyline
Southwood Riviera
Southwood Sunray
Southwood Torrance
Torrance-166th Street
Torrance-182nd Street
Torrance-186th Street
Torrance Civic Center
Torrance Gardens
Torrance Heights Civic
Torrance-Huber
Torrance-McMaster Park
Van Deene
Van Ness Ave
Walteria
West 211th
West Carson
West High
Do you have water damage in Torrance? We can help with that too.
NEED CARPET CLEANING?
Call us today for a non obligation quote or to make an appointment
Carpet Cleaning & Repairing
Do you have a carpeting that is showing signs of a needed clean?  Stains, dirt, and other soils will only continue to get worse if they are not addressed quickly.  In fact, dirt is the number one cause of carpet fiber deterioration.  We make carpet cleaning easy.  Give us a call to have one of our professionals clean your carpeting at a time convenient for you.
Oriental Rug Cleaning
Caring for antique rugs requires a delicate touch and a meticulous eye.  Our team possesses both!  We have a sound understanding of how antique rugs are crafted as well as how to avoid harming them during the cleaning process.  You can rest assured that the dyes and hand woven knots of your precious rug will be accounted for when you utilize our service.
Upholstery & Leather Cleaning
Upholstery can have a much shorter lifespan in Torrance—particularly for those frequenting the beach.  Dirt, dust, and especially sand can wear fabric down quickly.  Hence, it is quite important to keep it as clean as possible.  We offer upholstery care for home furniture, draperies, vehicles, and RVs.
Tile & Grout Cleaning
Tile and grout are great as a long-term flooring surface.  However, it can be difficult to keep the grout lines clean.  Every time you mop, tiny particles make their way to the porous surface of grout and easily embed themselves in it.  If you've noticed a change in color in your grout, this is the reason why.  AAA1 can extract that dirt and grime from the deepest crevices of grout and polish the surface of tile.  Give us a call for a quote today!
Wood Cleaning
Wood is quite beautiful when it is properly cleaned and finished with a gloss or satin coating.  When you employ us for your hardwood floor cleaning, we perform a deep cleaning with a floor scrub, hand detailing, a secondary floor scrub and apply coating.  You'll be astonished at the look of your floor after we are done!
Drapery & Mattress
Keep your bedroom dust and allergy free. We can clean your draperies and mattress for you.
What we can do for you: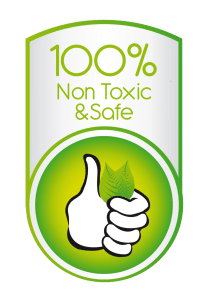 carpet cleaning

upholstery cleaning

hard surface floor cleaning and refinish

tile floor stripping and re-waxing

tile and grout cleaning

marble cleaning

steam cleaning

antique rug cleaning

area rug cleaning

drapery cleaning
cars, rv and boat cleaning

mattress cleaning

urine stain removal

sanitize and deodorize

carpet protector Scotch guard

baby safe chemicals ( 100% non toxic)

pet safe (100% non toxic)

leather sofa cleaning

Water damage
About AAA1 Water Damage Specialist
Serving both residential and commercial customers AAA1 was established specifically for water or flood damage. Cleaning is usually done onsite, but  AAA1 Carpet & Upholstery Care also has cleaning and repair capabilities at its plant. AAA1 charges by the square foot, gives free estimates and will pick and deliver for free! AAA1 will also move furniture , if necessary at no extra cost.
Get your floors sparkling clean without the elbow grease when you choose  AAA1 Carpet & Upholstery Care of Los Angeles , California, for your rug and carpeting services. We are small enough to give you the personal service you deserve, and large enough to cover a wide area to address requests throughout Southern California.
You won't believe just how much a clean carpet can change the look of your home.  AAA1 Carpet & Upholstery Care offers convenient cleaning services at prices you can afford, so schedule a cleaning today and give your home the makeover it deserves!
Reputation Matters!
"Easygoing" "Punctual" "Organized" are how clients refer to workers at AAA1, all agree that the companies excellent work ethic and moderate prices keep them coming back for more.
Get a Free Estimate