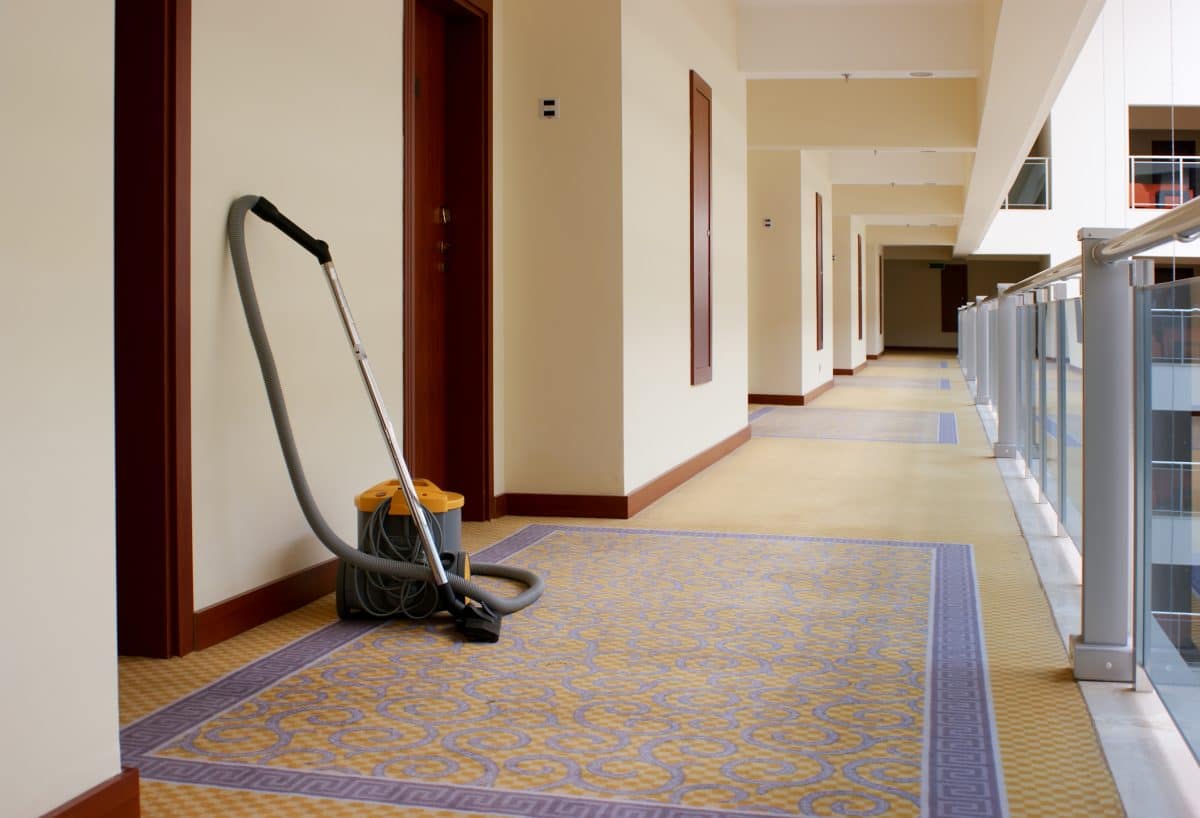 If you have ever seen carpet that is gaping away from a wall or seam, you can make an educated guess that it didn't begin that way.  No one would approve of a carpet installation that looked that way from the start (let alone pay for it).  What has happened over time is not natural wear and tear.  In fact, it should never happen.  Over the years, AAA 1 Carpet & Upholstery Care has seen such carpet separations at a number of businesses and homes throughout San Diego County.  As we explain to new clients that inquire about their carpet woes, the problem is carpet shrinkage.  However, can carpet really shrink?  And what could cause carpet to shrink?  The answer may amaze you!
Shrinking Carpets…Really?
It may sound strange, but carpets can shrink.  When the jute of the carpet remains wet for an elongated time, the backing of the carpet usually shrinks.
One of the main causes of carpet shrinkage is related to inferior cleaning methods. Unfortunately, some carpet cleaning services use equipment that is antiquated or simply not powerful enough to extract all the water from a carpet's sub-layers during cleaning. Another reason for carpet shrinkage is poor cleaning technique.  Using too much water or pre-cleaning agents can lead to shrinkage as well.  In our experience, we have come to understand that proper carpet cleaning requires a special touch.
How Can You Avoid Them Shrinking?
Well, one of the best ways to prevent shrinkage is to use a cleaning service that understands the nuances of various carpet types.  Some carpets require a different cleaning approach than others while some have lighter or heavier tolerances.
With the possibility of your carpet shirking due to improper cleaning care, it is best that choose a service provider that knows carpet well.  Our team has nearly 40 years of experience and a proven reputation.  Call us to today for a quote.
AAA 1 Carpet & Upholstery Care
(800) 452-7237