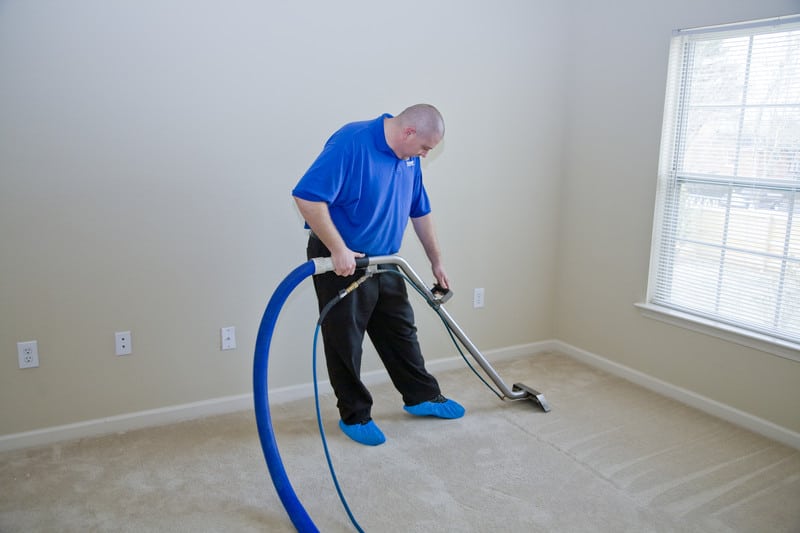 Spring is here once again!  If you are like 76% of Americans, you are contemplating a spring cleaning home project.  One of the biggest obstacles to thoroughly cleaning any home is the cleaning of its flooring.  Carpeting presents unique cleaning challenges which ordinary vacuuming doesn't address.  At AAA 1 Carpet & Upholstery Cleaning we utilize steam carpet cleaning to complete rejuvenate carpeting.  Below is a brief description of the differences between normal vacuuming and steam cleaning.
Regular Vacuuming vs. Steam Carpet Cleaning
Carpet collects a lot of dirt, grim, and allergens every day.  While regular vacuuming helps to reduce these soils, it cannot completely remove them.  Why?  Some of these substances:
Become intertwined with the fiber of the carpeting
Settle at the lower layers of the carpet
Get embedded with liquids such as water and oils
Steam carpet cleaning is able to clean all of the above.  Our technicians use truck mounted steam cleaners that wash and disinfect carpeting.
Spring Cleaning w/ AAA 1 Carpet & Upholstery Care
For the past decade our team has assisted home owners with their great spring cleans.  We'd love to help you as well.  Here are a few tips to make the most of a professional carpet cleaning service:
Move Furniture. Any rooms that will have its carpet cleaned for a spring cleaning would benefit by having its furnishings removed.  Doing so allows for our team to cover all surfaces of your carpet and to allow it to dry properly.  If you need help moving furniture, let us know when you make your cleaning appointment.
Pre- Dust. A few hours before your carpet is cleaned, it may be helpful to your full home cleaning to dust before we arrive.  Dusting before hand allows dust from ceilings and walls to settle on the carpet, which will get removed during our service.
AAA 1 Carpet & Upholstery Care
(800) 452-7237