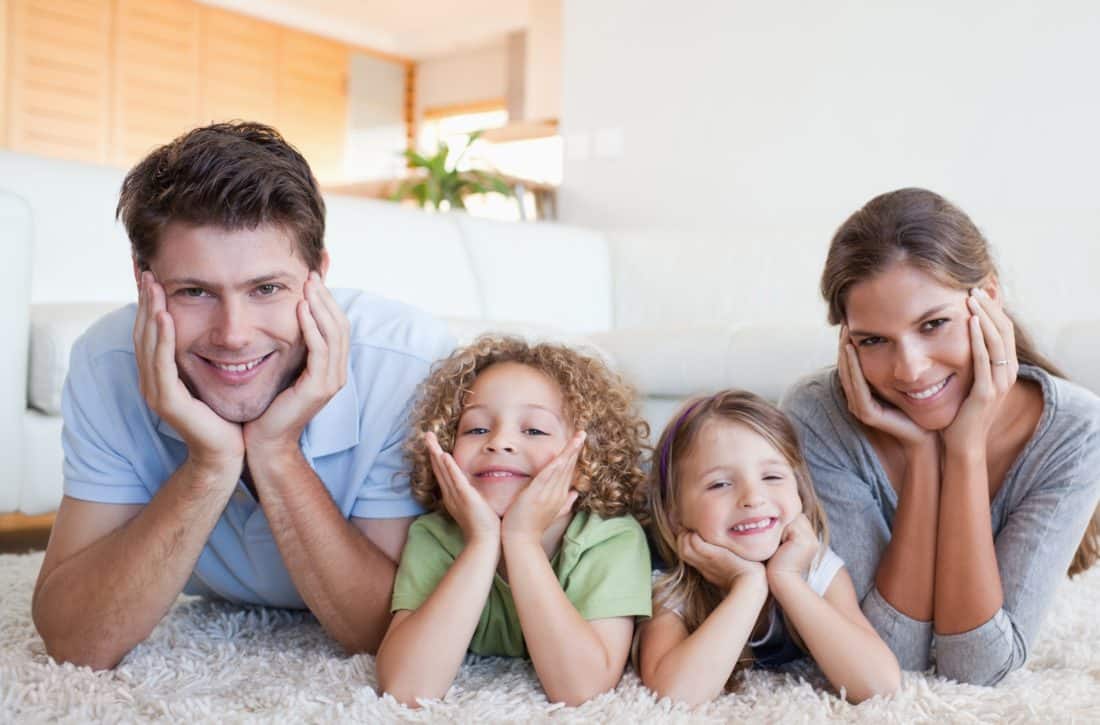 Summer is finally here, and it's a good time to relax.  Too bad that's not so for your carpet.  Usually, the extra traffic due to school vacations, family barbeques, and summer parties takes its toll on carpets.  Spills, dirt, and other accidents are almost inevitable in a busy household.  What can you do in between your regularly scheduled carpet cleaning?
Dealing with Small Carpet Accidents
When spills occur, always remember to clean them up as quickly as possible.  Doing so helps to avoid having the substance set deeply in the fibers of the carpet.  Blot out liquids until they are dry.  Paper towels and white cloths work well, but for the best results use a microfiber towel.  Remove semi-solid substances by getting the bulk of it off the carpet.  Then use a spot removal treatment.
Among the worst things that you could ever do is scrub a stain or use bleach.  Scrubbing embeds the stains into the carpet while bleach can alter the color and strength of carpet fibers.
Many small spot stain removers are comprised of substances that most people have available.  Items like dishwashing soap, soda, vinegar, and washing detergent can easily remove common substances that are spilled on carpets. The following tips can help you to handle small stains.
Coffee, Tea, and Soft Drinks
What to use: 
White Vinegar Solution: Mix one-third cup white distilled vinegar to two-thirds cup water.
What to do:
Immerse stain with cold tap water or clear soda water (preferably club soda).
Apply white vinegar solution and blot.
Rinse stained area with cold water and blot until the area is dry.
For Red Wine
What to use:
Ammonia Solution: One tablespoon clear ammonia to one-half cup water.  Dish Detergent Solution: One teaspoon mild dish detergent to one cup water.  White Vinegar Solution: One-third cup white distilled vinegar to two-thirds cup water.
 What to do:
Judiciously apply dish detergent solution and blot.
Apply white vinegar solution and blot.
Flush with cold tap water. Blot the stained area again.
Apply ammonia solution.
Rinse with tap water and blot dry.
If you ever come across a carpet stain that is giving you problems, don't delay in calling us.  AAA 1 Carpet & Upholstery Care is certified by Clean Trust and is affiliated with the Cleaning & Restoration Association.  Our specialty services include tile and grout cleaning, upholstery cleaning, pet urine removal, and natural stone cleaning.
AAA 1 Carpet & Upholstery Care
(800) 452-7237