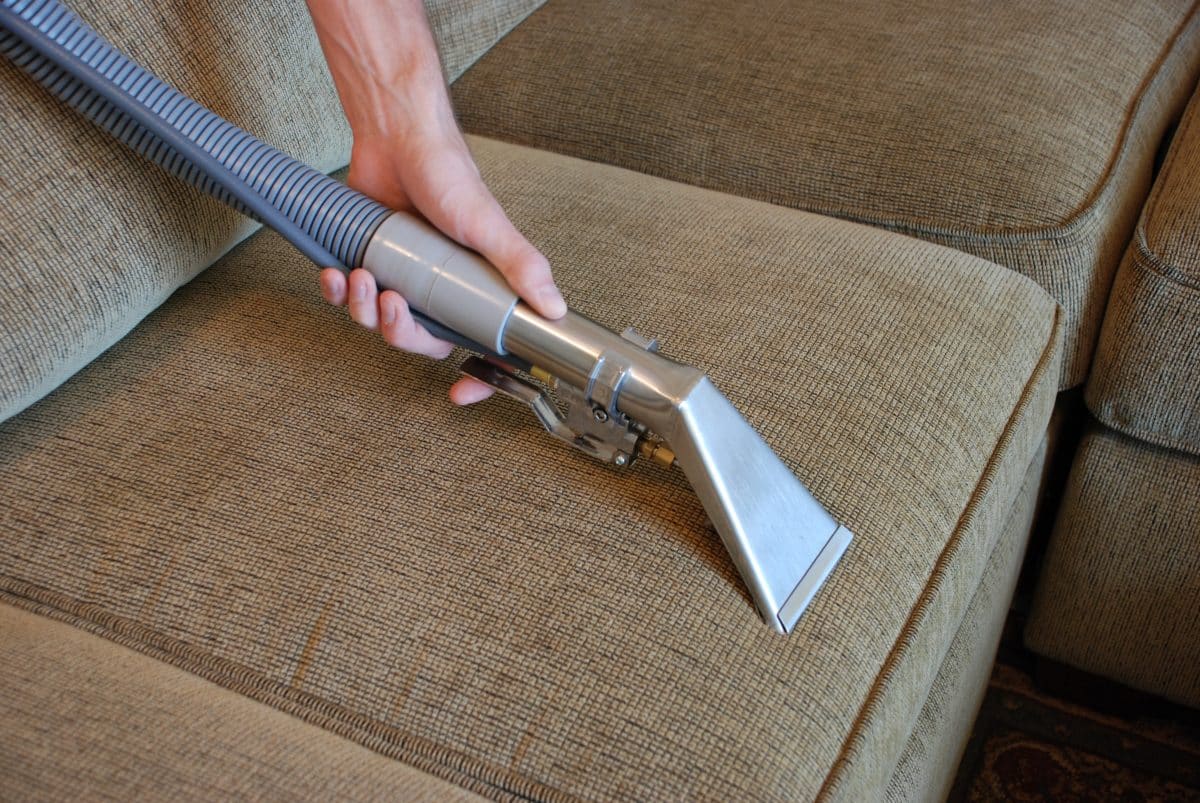 Keeping a clean and fresh smelling home can be difficult, particularly if you have upholstered furniture and curtains.  These are often forgotten during regular cleaning duties.  Furniture can accumulate food particles, dead skin cells, and dirt from work, school, or other places you have sat.  Curtains and draperies endure a daily collection of airborne particles such as dust, pet dander and pollen.
We've curated a few tips that are quite helpful in maintaining the look and feel of your upholstery.  AAA1 Carpet & Upholstery Care offers careful service throughout Los Angeles County and surrounding communities.  Do you have a specific question about your upholstery?  If so, give us a call and it won't cost you a thing!
Practical Upholstery Cleaning Tips
Even when you do not have specialized cleaning equipment on hand, there are methods and items that are at your disposal for upholstery care.  Let's look at a few.
Cleaning Items
Microfiber Towels.  They may look like regular towels, but they handle cleaning 20 times better.  If you have a few microfiber towels at home, great!  If not, pick some up at local store.  Almost ever corner store, grocery, and hardware store carries them.  Plus, they are cheap.  Microfiber towels come in handy when you are trying to absorb soils from other fabrics.
Clear Dish Soap.  Very small spots or stains can be cleaned with a small amount of water and clear dish soap.  Before you start though, check to see if the label of your upholstery has the code W or WS.  If it does you are "clear" to go.  If it has an S or X, it would be better to give us a call.
Methods
Press & Dab.  When you are attempting to remove a spot, rubbing harshly from side to side sometimes results in spreading the spot.  Instead try pressing and dabbing the spot with a microfiber towel.  It takes longer to do; however, the results are worth it.  A damp microfiber towel helps to absorb the soil, while a dry one absorbs the water to help the spot dry faster.  Press directly on the spot softly several times with the towel until you begin seeing the spot being removed.  As it is removed, begin pressing harder with clean portions of the towel to get rid of deeper parts of the stain.
Nearly everyone can get microfiber towels and clear soap.  Using these coupled with the Press & dab method, you can clean minor spots and stains from your upholstery.  If you have a larger problem though, you should call a professional with years of experience.  (Hint: A number to one is below.)
AAA 1 Carpet & Upholstery Care
(800) 452-7237